Last night my novel, All the Days Ordained, was rejected by Kindle Press and today I am on top of the world.  It's not that I didn't want to be offered a publishing contract from Kindle Press ~ I did. I really did. I'm not ecstatic about being told "no, thanks" ~ but I am ecstatic about the people who have reached out and said they still want to read the book!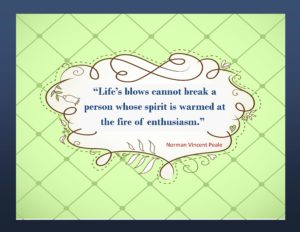 As a new author there is a real sense of vulnerability to put something you have written out to the world instead of into a desk drawer. I'll bet this is true for seasoned authors, too. The barrage of negative self-talk is relentless. You're a hack! No one will ever want to read this dribble! Who do you think you are?
So when someone took the time to send me a message saying they are looking forward to the book being published so they could finish reading it…well, that put me on top of the world! And when I got a couple more notes like that…well, that sent me to cloud nine!
Not to discount the encouragement of my family and friends ~ I wouldn't have even had the courage to try a Kindle Scout campaign if it weren't for them ~ but this is especially meaningful because I don't know these sweet people who reached out to me. They're strangers ~ though I hope not for long!
And that is how it is that I got rejected and found myself on top of the world. I am so grateful that God gave me the opportunity to participate in the Kindle Scout program and for all His encouragement since. Now I am on fire to continue this writing journey! I can't wait to finish formatting All the Days Ordained and get it published. I can't wait to get back to writing the second novel in the series, Leave Room for Wrath. Scary? Yes. Worth it? Definitely!