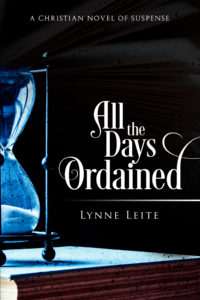 My first novel, All the Days Ordained, was accepted to be part of the Kindle Scout program and that means I have the chance to be offered a publishing contract with Amazon's Kindle Press…IF…my novel gets enough nominations to get the attention of the publisher.
You can help me make this dream a reality by nominating my novel!
To do that, click on the book cover image on your left or the button below. You will be taken to the Kindle Scout campaign page and that is where you can nominate All the Days Ordained.
Click To Go To My Nomination Page
Thank you so much for your support! It means the world to me!!
Many blessings,